links to other websites
http://www.dishmanhills.org

www.inlandnorthwesttrails.org

www.futurewise.org
Washington State Department of Natural Resources
Safety & Security Issues Glenrose Trailhead
Web Cam for Glenrose Trailhead
---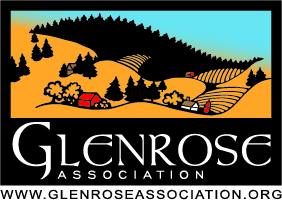 The Glenrose Association Logo was designed by:
Catherine Iwaki Design

A Great Place To Live, Work & Play!

The Glenrose Community is made up of approximately 500 households situated just to the eastern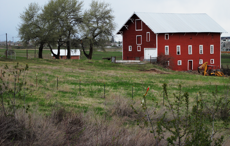 edge of the city of Spokane, WA. Most properties are on 5 ~ 10 acre parcels, but there are many larger properties and a few smaller in size. Homes and barns date as far back as the early 1900ís. It not too difficult to understand why many of our longtime residents have called Glenrose home for well over 50 years!


It is not uncommon to discover moose, elk or eagles in Glenrose. Everything from coyotes, deer, quail, hawks, owls, squirrels, wild turkeys, fox, the occasional bear, elusive mountain lions, voles, mice, bobcats and rabbits also populate this area. Along with many other plant species, youíre apt to find wild Glenrose roses, lilacs, honey locus, wild asparagus, apple, cherry, plumb, pear and pine trees growing throughout the area.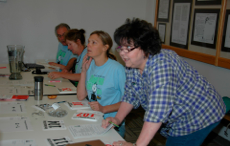 Gardening is very popular here! We are a tight-knit community, but we also cherish our independence, so feeding ourselves from local sources, close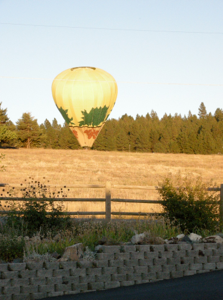 to home is big in Glenrose. Look closely and you will see a wide range of vegetable and flower gardens throughout Glenrose. Bee keeping is popular here too, with many active hives dotting the hills and valleys of Glenrose.


Animal husbandry is alive and well in Glenrose. Folks here keep dogs, cats, horses, mules, goats, chickens, ducks, sheep and pigs. Iím sure there are more, but you get the idea. Lots of horseback riding goes on here also, and if youíre lucky, you may see a horse or mule drawn vehicle. Come Winter, after it snows, it might be a horse drawn sleigh!


No matter if youíre younger, more senior, or somewhere in between, Glenrose is a great place to live, work, play and raise a family!