CALENDAR

7/13 - 7/20 - Glenrose Rd closed at Carnahan to complete Round-a-Bout

7/17 - Glenrose Assn. Mtg., 7pm, Moran Prairie Library, 6004 S Regal Rd.

7/31 - Evening Hike from Glenrose Trailhead, 6:30pm-8:30pm

8/21 - Glenrose Assn. Mtg., 7pm, Moran Prairie Library, 6004 S Regal Rd.

WOMEN'S CLUB
Women's Club Mtg., details to be announced. For more information please contact Stephanie. You can email her at Stephanie@hokanson.net or give her a call - 206-229-7563.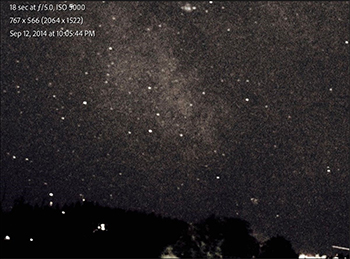 Click on image to enlarge
This picture of the Milky Way was taken at the corner of 37th and Eastern Rd. The Dishman Hills Conservancy has organized a night hike at the Glenrose trailhead. Plan on attending to see some amazing evening views. Click on this link - Register for Night Hike in Glenrose, for a fun evening event. Mark your calendar, meet on July 31st, 6:30pm-8:30pm at the Glenrose Trailhead.
If you haven't joined/renewed your membership to TGA now is the time!
We appreciate your support as we stay GLENROSE STRONG! You can join online by clicking on this link - Membership, or by printing off this membership form - membership link, and mailing back to us.
Thanks so much for your care and concern for our community!

WE ASKED AND DID ALL OF YOU EVER DELIVER!
78 pages of emails and letters sent to the state in opposition of issuance of a grant to help fund the proposed Sports Complex. In the final analysis the grant was awarded anyway. The state said and I quote, "That is a local land use issue that RCO does not get involved with." Here we are funding something we don't want with our taxpayer funds because of an illegal land use that RCO does not get involved with. Go figure! Our state legislators ought to hear about it!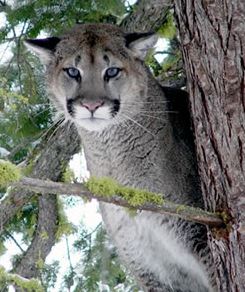 There have been several cougar sighting in Glenrose this year. The most recent one was around Fancher and 32nd Ave. To learn more about the do's and don'ts in Cougar Country click on this link - "FISH & GAME FACT SHEET." And remember, DON'T FEED THE WILDLIFE!
CHANGE OF PLAN
The Glenrose & Carnahan Roundabout has been stalled. The county rejected the only bid it received for the project and will go out for bid this fall for a spring, 2019 start date.