CALENDAR

6/12 - Glenrose Assn. Mtg., 7pm, Moran Prairie Library, 6004 S Regal Rd
THE GLENROSE ASSOCIATION
PRESIDENT'S MESSAGE
2019 ANNUAL MEMBERSHIP FORM FOR NEW AND RENEWING MEMBERS
Dear Glenrose Neighbor:
Don't you feel blessed to live here and call Glenrose home? We have so much to be thankful for. As we dig out from a trying winter sense of community comes to mind – neighbors helping neighbors whether it was plowing someone out, searching for lost pets, or simply having fun sledding, snowshoeing, or skiing together. We are there for each other!
The Glenrose Association fosters that sense of community in everything we do.
To read the entire presidents letter click on this link -
WOMEN'S CLUB
Women's Club Mtg., details to be announced. For more information please contact Stephanie. You can email her at Stephanie@hokanson.net or give her a call - 206-229-7563.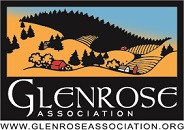 If you haven't joined/renewed your membership to TGA now is the time!
We appreciate your support as we stay GLENROSE STRONG! You can join online by clicking on this link - Membership, or by printing off this membership form - membership link, and mailing back to us.
Thanks so much for your care and concern for our community!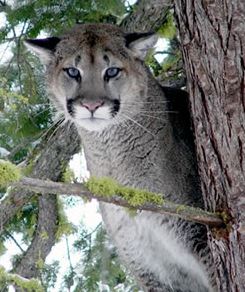 There have been several cougar sighting in Glenrose this year. The most recent one was around Fancher and 32nd Ave. To learn more about the do's and don'ts in Cougar Country click on this link - "FISH & GAME FACT SHEET." And remember, DON'T FEED THE WILDLIFE!
CHANGE OF PLAN
The Glenrose & Carnahan Roundabout has been stalled. The county rejected the only bid it received for the project and will go out for bid this fall for a spring, 2019 start date.
The Glenrose Association
PO Box 30202
Spokane, WA 99223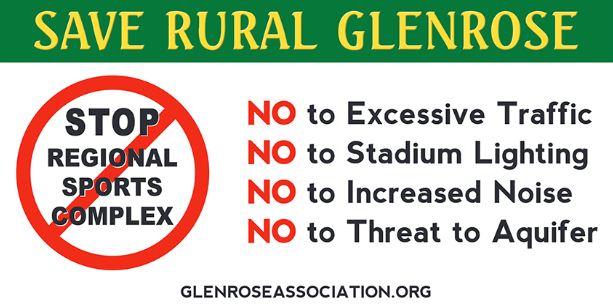 GLENROSE RESIDENTS GO TOE TO TOE WITH SYSA
That was the headline in the S/R yesterday. If you missed the article and would like to read it click on this link, Front Page. The community is waking up and want our voice heard!
There was an excellent news clip on KXLY after our May monthly meeting. In case you missed it click on this link, KXLY News Clip, to watch the video (Note that if there is an advertisement at the start of the video, just skip it).

Read on to see the ways you can impact our quality of life here is Glenrose. We owe it to ourselves and to all those that came before us to fight for our Glenrose way of life.
Do you recall this image in a newsletter last year? We jokingly called it early morning soccer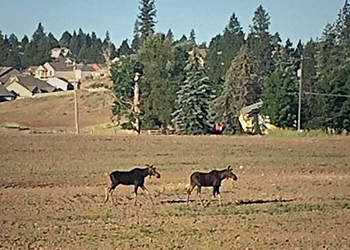 practice as two moose grazed on the Morning Star pasture at the corner of 37th and Glenrose. The only way we can support our team is to cheer for them with our screams, our letters of support, and our financial support. Our success will keep our team together as we will all benefit from our sense of community!

At our May meeting we gave folks talking points that they could use to write letters sharing their passion for Glenrose. Read on to learn how you can take action and ownership in your way of life here in Glenrose.
We have revamped the Glenrose website and now have a specific tab for information on the proposed sports complex. Click on this link - Sports Complex Issues, to see what is inside. Here is a roadmap for you and some ideas on how you can preserve and protect the Glenrose we have all come to appreciate so much.
Of all your efforts the number one priority is to write a letter and/or email to Washington State to let them know your feelings about the State Grant Application. Click on this link - Grant Application, to learn how the developer is applying for $350,000 in state taxpayer funds to assist in building the proposed sports complex. Pages 1, 4, 10, and 11 have specific information on the Zakheim Youth Sports Complex. A decision will be made on June 27th by the state on which developments will receive money. Our community needs to let them know we do not support this development and certainly don't want our taxpayer dollars going towards it! Here is the link for how to provide public comment - Ways to Make Public Comment. If you would prefer you can send your letter to TGA and we will bundle them and send them all together to the state. Mail to our PO Box 30202, 99223, or email to rchyslop@msn.com. There are several glaring issues connected with the application that is a cause for alarm and should be pointed out to the state. We have listed several below.
SYSA cannot move quickly to complete the project per requirements of the Grant. Point out that there are significant obstacles for this project to proceed quickly if at all!
The Grading Permit referenced in the application was taken out by Spokane South Little League and has long since expired. SYSA indicates in the grant that it has received a grading permit which is absolutely false!
In the grant manual it says media coverage can serve as evidence of public support. Point out the many media articles, both newspaper and television, that sight just the opposite. Tell the state board about the many signs in the community protesting this development! The documentation from SYSA states that it has the support of the community. The state needs to know that our community is unanimously opposed to this development! They need to know you are opposed to this development!
The project manager for the grant, Allison Green, was told by SYSA that they had met with the community and resolved their differences. While it is true we have met with SYSA it is categorically false that anything has been resolved! Let the grant board know that!
The state is required to consult with the Department of Archaeology and Historic Preservation and affected Native American tribes for a determination of possible impacts. Given the rich history in Glenrose it is critical that consultation with the Spokane Tribe, the Coeur d'Alene Tribe, and DAHP occurs when considering this grant.
If you would like to read all the details about this grant application including who in the area wrote letters of support for the grant click on this link - Project Attachments.

AS WAS MENTIONED ABOVE WRITING OR EMAILING TO THE STATE REGARDING THIS GRANT IS CRTICAL. THERE IS A TIME LINE. COMMENTS MUST BE SUBMITTED AND IN THE STATES HANDS BY JUNE 10, 2019 TO BE SAFE AND INSURE YOUR COMMENTS ARE RECEIVED IN A TIMELY WAY.
---
Plan on attending the monthly meeting. We will have handouts on talking points and help for you on writing letters expressing your feelings on the proposed sports complex. We will have a list of entities and their addresses you can write letters to including various newspapers and the state recreation and conservation office. If you don't think we have something to campaign for just look at the pictures below! Come to the meeting to get the latest on what is happening in the Glenrose Community.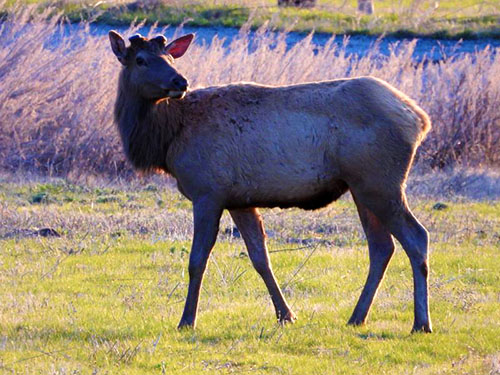 THEY ARE BACK TO RECLAIM THEIR RIGHTFUL HOME HERE IN GLENROSE!
Exciting news. The elk are back after a 10-11 year hiatus from Glenrose. See more pictures below along with a photo from 1997 of the whole herd in the Morning Star fields.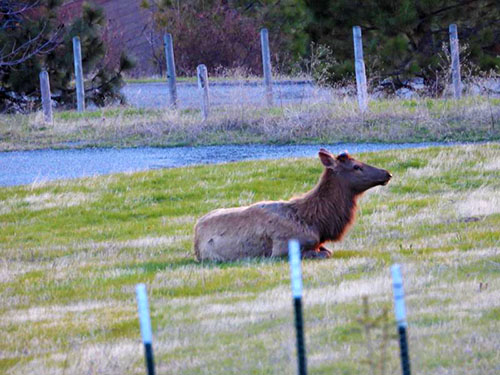 Click on images to enlarge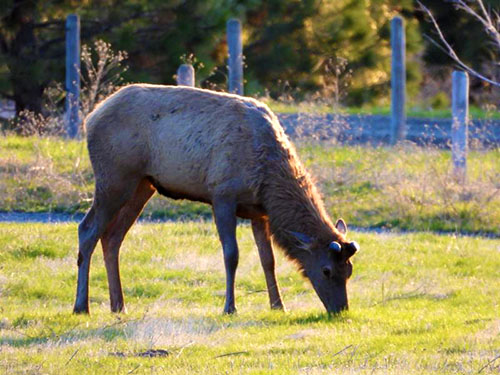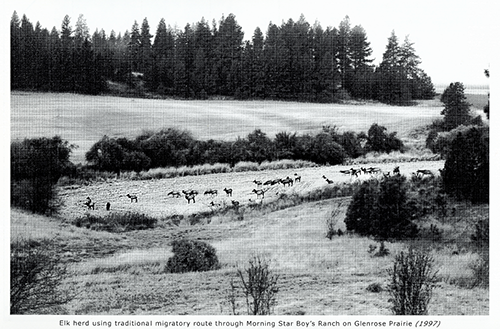 April Is Renewal Month
Each year leading up to the annual meeting we ask for your support by joining/renewing THE GLENROSE ASSOCIATION. Click on the link -
President's Message
, to read President Bob Hyslop's Letter to kick off this years membership/donation drive. The message has a lot of information about future events but emphasizes the importance of supporting our community through your membership and donation.
So how can you join/renew? We have several options for y
ack; You can click on this link - 2018 Membership Form, print it off, fill it out, and send it back; or you can simply go to the Glenrose website/Membership, Donation tab, click on this link - online membership and join/donate online.
If you have a business and would like to have a free business listing on our website send in copy with your membership form.

You haven't had a chance to fill out your Glenrose Membership application yet? You can now do it online! Click on this link to our website - On Line Membership Application - and join/renew your membership today.
Do you like the new sign at the corner of 37th & Glenrose? If you would like one of your own to mount on your fence they can be had for $174.08. Click on this link - SIGN INFORMATION, for details.
IMPORTANT NOTICE
Help Glenrose renew our FIREWISE STATUS. If you have performed work on your property or had work hired done click on this link - Firewise Form, fill it out and mail or email back to us. It will help us fulfill our $2 per capita per year requirement showing we have worked towards making our community Firewise.