Construction & Industrial Equipment
CARLSON SHEET METAL
Our company works in all the areas of metal, architectural sheet metal, stainless steel, aluminum, copper, brass, carbon steel and many other specialty metals. With over 55 years of experience in our industry we pride ourselves in being able to work in all these areas and many more.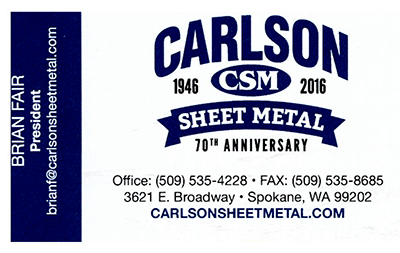 3621 East Broadway
Spokane, Washington 99202
509-535-4228
http://www.carlsonsheetmetal.com
ANGLER FENCING & CONSTRUCTION
I own operate of Angler Fencing and Construction. I worked many years working for other contractors framing, pouring concrete, hanging sheetrock and building fences before I set out on my own. Originally I mostly did residential remodeling bathrooms, and kitchens, but customers asked me to do fencing in Spokane. I enjoyed it more since I was outside so now Spokane fencing and landscaping is my primary work. I have been a contractor for 15 years.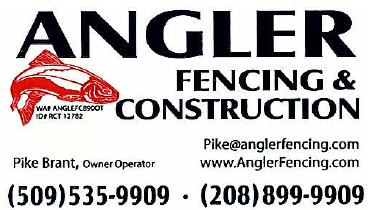 509-535-9909 or 208-899-9909 for a free estimate
Or email pike@anglerfencing.com
© Glenrose Association 2020
Website Maintained By Pegasus Media Group